We are full swing into the season of giving!
Many of us are now spending our evenings and weekends scrolling through the internet for presents we think our loved ones would like, or in and out of shops in search of the perfect something. But before you spend money you don't have for something they don't need, we'd like to suggest doing things a bit different this year. Make friends and family a homemade gift; it's easy, inexpensive and from the heart. We here at Pickle and Rye think some of the best homemade gifts are the ones we can gobble up by the glow of the tree.
Introducing our Festive Cranberry Chutney! Serve it with Christmas dinner, Sunday roast or alongside your favourite cheeseboard anytime you're entertaining throughout the year.
Pickle & Rye's Festive Cranberry Chutney
340g whole cranberries
1 small red onion (32g), peeled and finely diced
180g granulated sugar
25g brown sugar
240g water
3 tbsp. apple cider vinegar
½ tsp. ground cinnamon
zest and juice of 1 orange
a pinch of all spice
a pinch of ground cloves
salt to taste (preferably Maldon if available)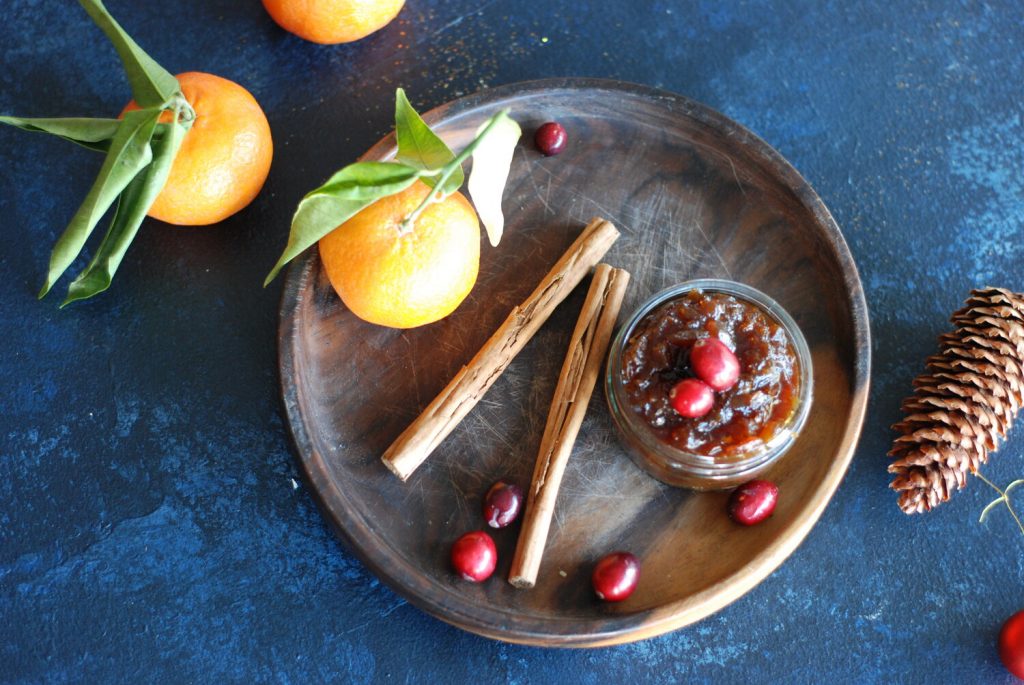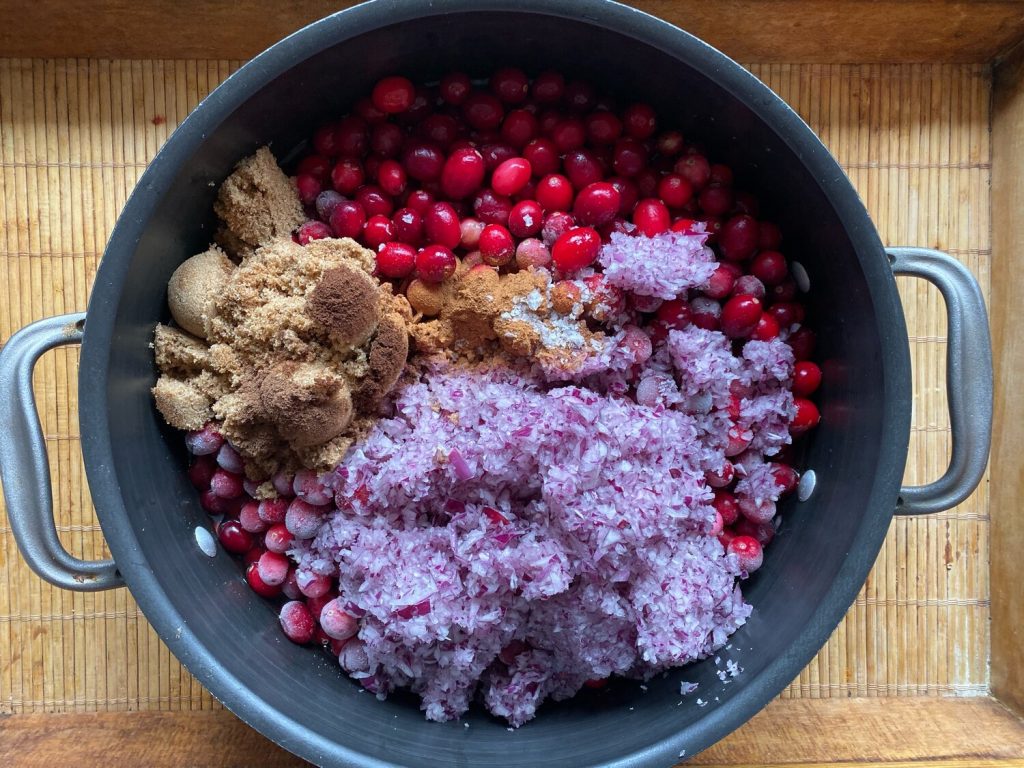 Method
In a large saucepan bring granulated sugar and water together to a boil. Reduce the heat and simmer uncovered for 2 minutes until simple syrup has formed, stirring throughout.
Next, stir in cranberries, diced onion, brown sugar, vinegar, orange zest and juice, cinnamon, salt, allspice and cloves.
Return to a boil then immediately reduce heat and simmer uncovered for 15-20 minutes or until it reaches the desired consistency (Cranberries have popped), stirring occasionally to prevent from burning.
Remove from heat, cool slightly then taste and adjust seasoning if necessary. Serve either warm or cold in a side dish or see below for jarring instructions to give as gifts.
Easy Jarring
First using a dishwasher or boiling method sterilise your jars. Either run your glass jars through a wash and dry cycle of the dishwasher or place un-lidded into a large pot filled with water and bring to the boil to sterilize. Dry completely before filling with chutney.
As you fill, occasionally tap the base of the jar on the table to release any empty pockets of oxygen. Take care to leave a bit of space between the chutney and the top of the jar (approx. 1 cm).
Then, seal tightly with lid and carefully lower jars back into the pot of boiling water, covering the tops of the jars completely with water. Boil for ten minutes to fully seal. Add your own label or decoration and gift away! Contents should last sealed up for up to 12 months.