180 Upper Richmond Rd W
SW14 8AW
0208 878 8982
to book please call during business hours
Summer Hours
Wednesday – Sunday 9AM-10PM
Join us for NFL on Sundays from 6PM
brunch menu ends at 3pm
Our latest news and other things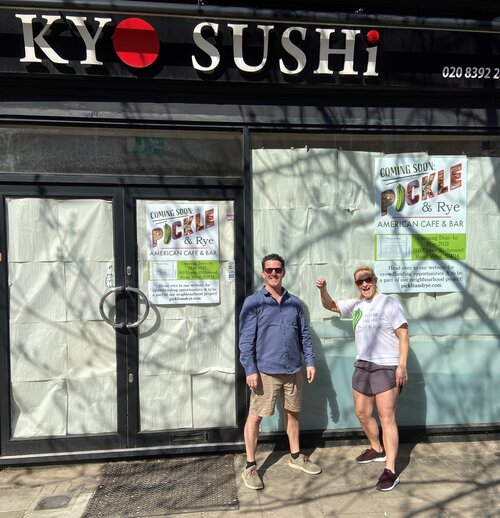 OUR AMAZING SUPPORTERSThanks to unwavering support from our customers Pickle & Rye has moved in August 2021, now proudly sitting in on East Sheen's high street. Bigger and better with...
People say the nicest things

One of the best restaurants in the area of South West London, very fortunate to live within delivery radius! If you are looking for luxurious, comfort food with a true American flavour – look no further than Pickle & Rye. Staff, food, drinks, vibe are 5 star

Amazing local American place. Sandwiches are generous, and burgers are epic. Ribs are also amazing. Friendly service and a warm welcome. Favourite local place in the neighbourhood.

What a great find. We came here as a family and thoroughly enjoyed both the food and the laid back environment- it's very child friendly which we appreciated as we had a 10-month-old with us. The food was amazing. The staff are also super friendly and helpful.

My husband and I both got the Ruben for dinner. It might have brought back sweet memories of my grandpa and our lovely sandwich lunches. They are simply that good. Overall great restaurant and experience!