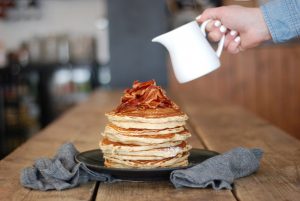 We will be open from 9AM – 10PM(ish) flipping cakes to celebrate the day that is the best day on earth – pancake day! Please join us! You can make bookings for parties 6 and more by calling during business hours or emailing us.
We will be serving our classic buttermilk pancakes and blueberry alongside the rest of the menu (for those without a sweet tooth).
COLOURING COMPETITION!
We will be hosting a colouring competition from 23rd – 1st! Each age group will have a picture to colour and will be judged by: 1. creativity 2. accuracy 3. use of colour. The winners will receive a FREE order of pancakes in the future!